Call for participants:
Training School: "Religious migration during Europe's Confessional Age"
Amsterdam, 22-24 March 2016
Deadline for applications: Friday 4 March, 2016, before midnight; email a.a.den.hollander[at]vu.nl
Click here for the provisional programme.
The third Training School, "Crossing borders. The transmission of religious texts and the migration of scholars in late medieval and early modern Europe" took place in Budapest, 7-9 December 2015. Click here for the brochure with a description and the provisional programme.
The second Training School, on "Transmission of Texts in Late Medieval and Early Modern Europe. Tools and Techniques for Dealing with Complicated Textual Traditions", was organized in cooperation with the Finnish Institute in Rome (local organiser), and took place from 23-25 March 2015 in Rome. This Training School was devoted to various theoretical and practical approaches in dealing with textual variation, including the (computer-assisted) building of stemmata.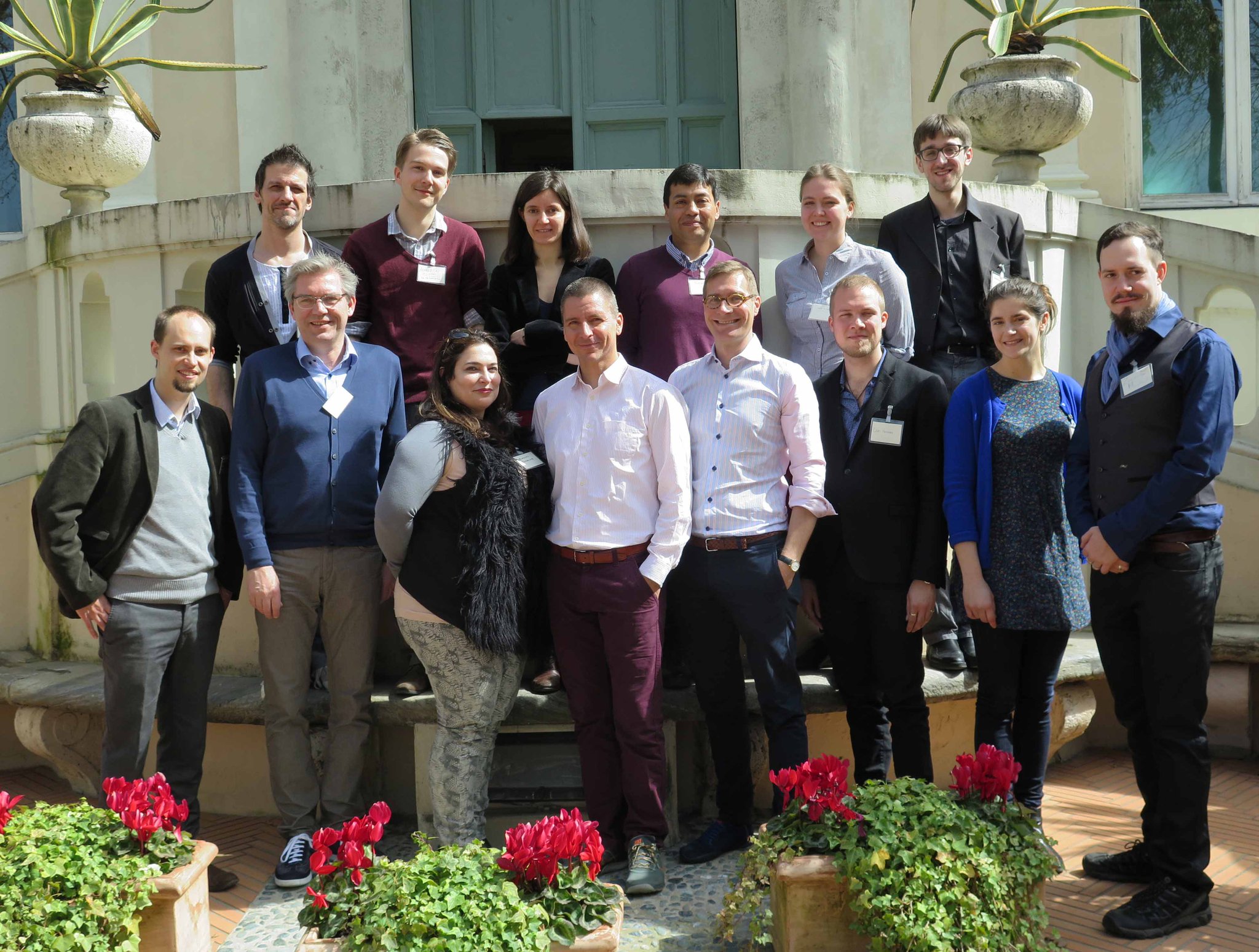 The first Training school on "Production and Use of Religious Texts in Late Medieval and Early Modern Europe", held in cooperation with the University of Antwerp, and organized by August den Hollander (Antwerp/Amsterdam) and Sita Steckel (Münster) took place from 29-31 October 2014 in Antwerp. The event was highly focused on the IS1301 outlook, but included a broad range of subtopics from typography to religious prints, from seventeenth century religious manuscripts to Antwerp's tradition of book production.
Read the report as well as texts by the participants on our blog.